Ratings and Reviews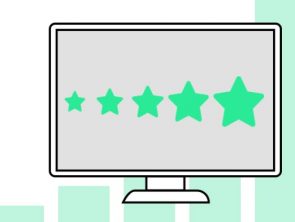 Creating content, images and big ideas for your next advertising campaign is perhaps nothing less, than an artform... It's just that...
Did you know that your Google Ratings impact both your Search Ranking and your Click Through Ratio?
Organic traffic increased 574%
Conversions from organic traffic increased 236%
Revenue from organic traffic increased 145%
When companies start new campaigns with our agency, we always take additional timing and effort to curtail it to specific needs that every business has. The client in this case study was hoping to increase revenue, through expanding their applicable audience (website traffic). They also wanted to bury they dated marketing approach and launch an advanced type of a promotional campaign dictated by a sound Digital Strategy.
Testimonials
While we were used to working with a lot of ad agencies for different parts of our campaigns, last year, after a refreshingly successful ad campaign by these guys, we've decided to handle all of our activities to them!