In-Bound Leads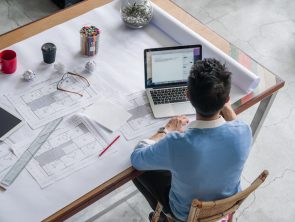 If your company has a Business to Business sales model, then this package is almost too good to be true. Think about the convenience of Caller ID on your phone. You automatically know who is calling based on the phone number that they are calling from. There is a similar identifier in the online world known as an IP address. With our software solution, you'll be able to know exactly which businesses are visiting your website, which pages they visited, how long they were on each page, etc. Think about the power of that…
Is a potential customer price shopping you?
Is a company interested in your products or services? See which product/service page they stayed on for the longest.
Click a link to a company profile so you can see everything you need to know about the company.

Company Name, Address, Phone Number, Number of Employees, Industry, etc.
We can also automatically assign leads to your sales team based on a number of criteria including (but not limited to):
Geographic Location

Have sales territories? No problem.

Industry Type

Different Sales Reps cover different client types? We got you covered.

Rotation

Want to keep the queue full for everyone? Easy.
Testimonials
While we were used to working with a lot of ad agencies for different parts of our campaigns, last year, after a refreshingly successful ad campaign by these guys, we've decided to handle all of our activities to them!